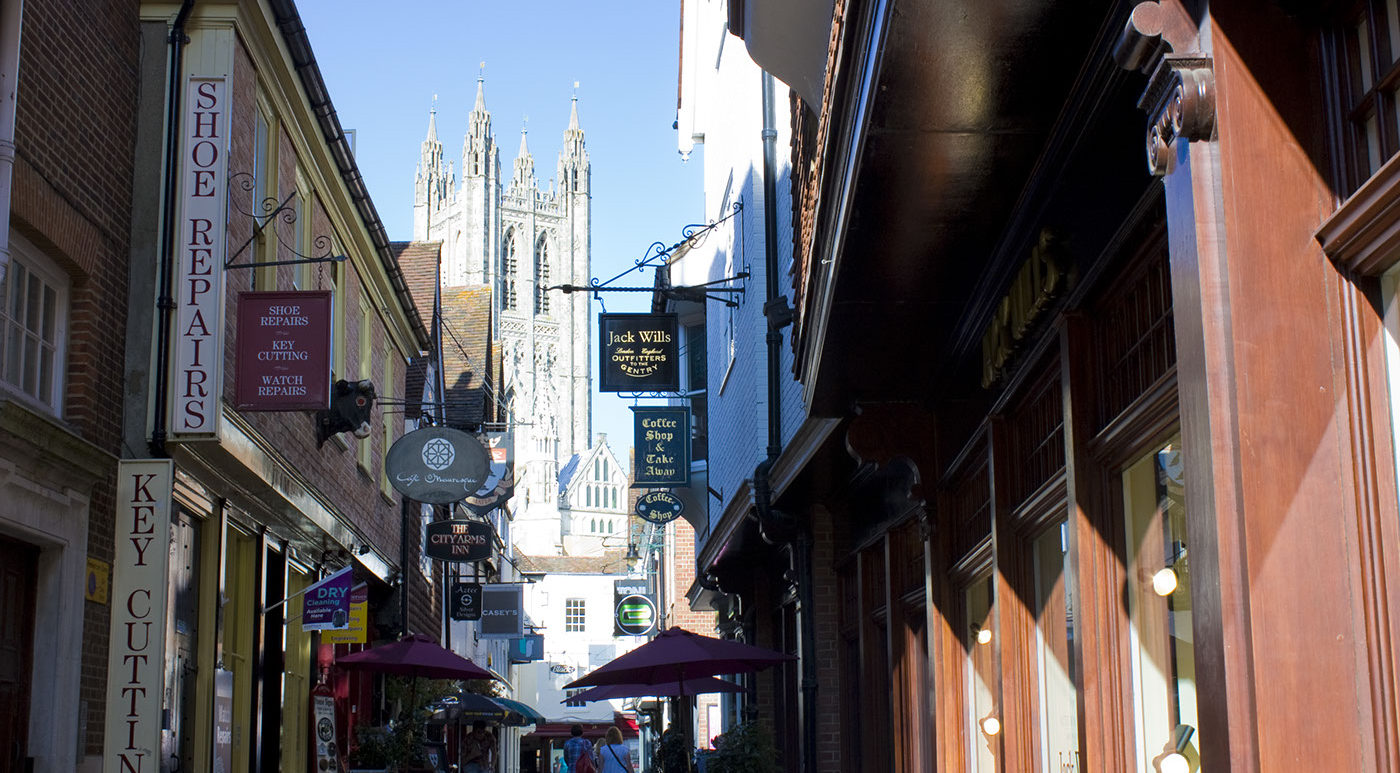 In partnership with Canterbury Christ Church University, the Illinois Consortium for International Studies and Programs (ICISP) offers a semester in Canterbury, England. This program offers students an exciting and affordable introduction to Britain.
The students will have the opportunity to travel through time as they explore the social, political and historical aspects of British culture. They can relive the Norman Conquest, see where Thomas Becket was murdered, and walk along the ancient Roman wall. There are opportunities to visit the Tower of London, the Globe Theatre, Track 9 ¾  at King's Cross Station,Westminster Abbey, Stonehenge, and other historical and cultural landmarks.
Program Description:
Canterbury Christ Church University (CCCU), a growing institution with 18,000 students, is located near the medieval city wall and a few blocks away from the well-known Canterbury Cathedral. While being surrounded by lovely English countryside, Canterbury still has easy access to London.
Program Credits:
Students will receive up to 12 transferable college credits in the semester programs.
Required classes (semester program):
British Politics and Society (3)
Survey of British History (3)
2 elective courses (6)
Students may select electives from an approved list, primarily composed of humanities and social sciences courses.
Cost Includes:
Instructional costs
Homestay included in the base price. Two dorm options are now available for an additional fee.
Breakfast daily with Homestay
Course-related field trips
Insurance
Not Included:
Airfare
Passport
Noon and evening meals
Books
Refundable Library Deposit (campus & town)
Personal expenses
Home institution tuition and fees, if applicable
Lodging and Meals:
Housing is provided in British homes. The homestay provides students with wonderful opportunities to gain firsthand experience with British culture, as they will be interacting with a British family on a daily basis. Homestay housing is included in the base price. Two dorm options are now available for an additional fee.
Breakfast will be provided for the student by the homestay family. There will be kitchen access for the rest of the meals. There is also a cafeteria on campus from which the students are able to purchase meals.
Application Deadlines:
May 15 for the Fall Term
October 15 for the Spring Term
Additional Information
England – 2019-2020 Download Brochure
How to Apply:
To apply, please contact the ICISP representative at your home institution for an application.